20/10/2013 13:19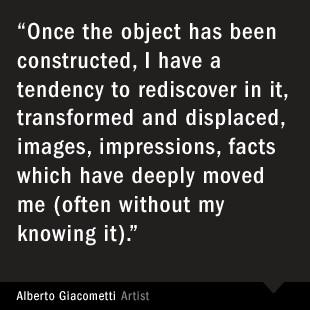 Alberto Giacometti was an outstanding sculptor of the 20th century. Dóri Patkós (8/c) explains why.
Walking man 1, 1960
Alberto Giacometti (10 October 1901 – 11 January 1966) was a Swiss sculptor, painter, draughtsman, and printmaker. He came from an artistic background; his father, Giovanni, was a well-known post-Impressionist painter. Alberto was the eldest of four children and was interested in art from an early age.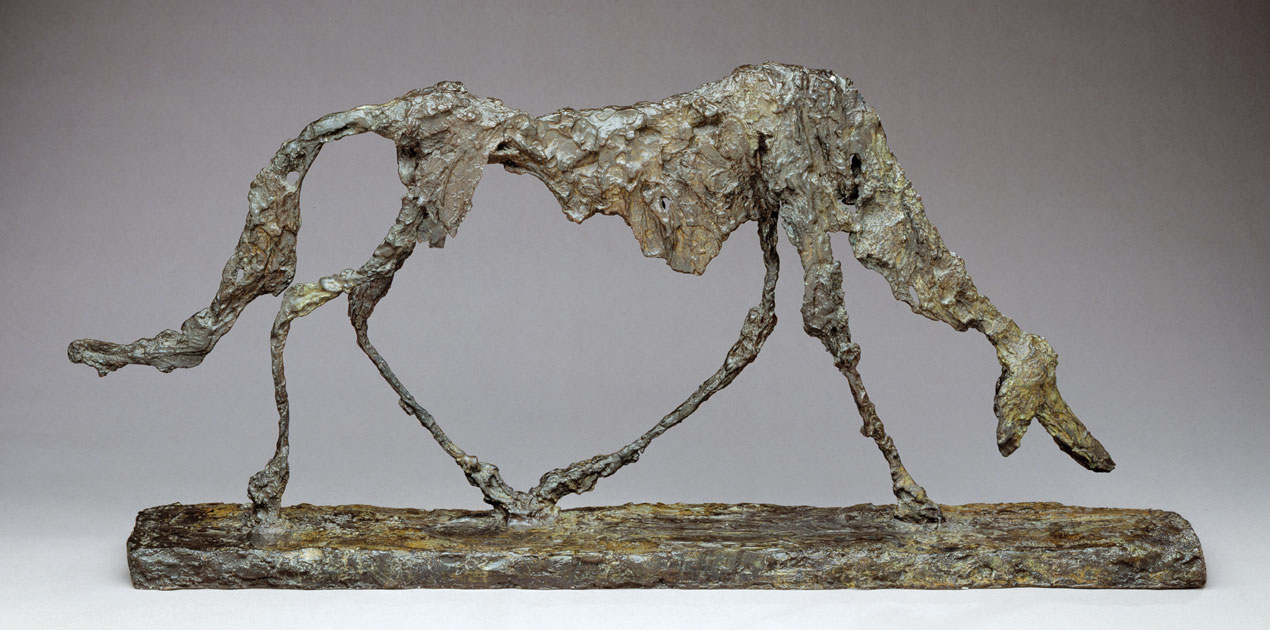 Dog, 1951
Alberto Giacometti's remarkable career traces the shifting enthusiasms of European art before and after the Second World War. As a Surrealist in the 1930s, he devised innovative sculptural forms, sometimes reminiscent of toys and games. And as an Existentialist after the war, he led the way in creating a style that summed up philosophy's interests in perception, alienation and anxiety. Although his output extends into painting and drawing, the Swiss-born and Paris-based artist is most famous for his sculpture. And he is perhaps best remembered for his figurative work, which helped make the motif of the suffering human figure a popular symbol of post-war trauma.
He said:
"All the art of the past rises up before me, the art of all ages and all civilizations, everything becomes simultaneous, as if space had replaced time. Memories of works of art blend with affective memories, with my work, with my whole life."
Walking man II, 1960
Image taken from https://www.artic.edu