06/11/2013 20:05
Going to the museum... in English.
Visiting the Museum
By Eszter Kisházy, 7/b
When the new museum opened, I decided to visit it on my first free weekend. When I stepped in, I saw catalogues and guide magazines, and a young lady, who was the ticket seller. It was a huge room that I was in, and it was full of paintings and other artworks. I started to go around and read the plate under every painting, and they had lots of intresting information on them. When I was halfway through, I saw a young painter copying one of the most famous pictures in the room. I guess he was practising. I really liked how different the paintings were: I saw landscapes, portraits, abstract paintings, still lifes and also paintings depicting religious scenes. There were sculptures, too. Most of them were made by contemporary artists. I liked one a lot: it was blue, it had a strange shape, and there were holes in it. It could also be used as an armchair. I loved the exhabition, and I'm planning to visit more temporary exhabitions in this museum.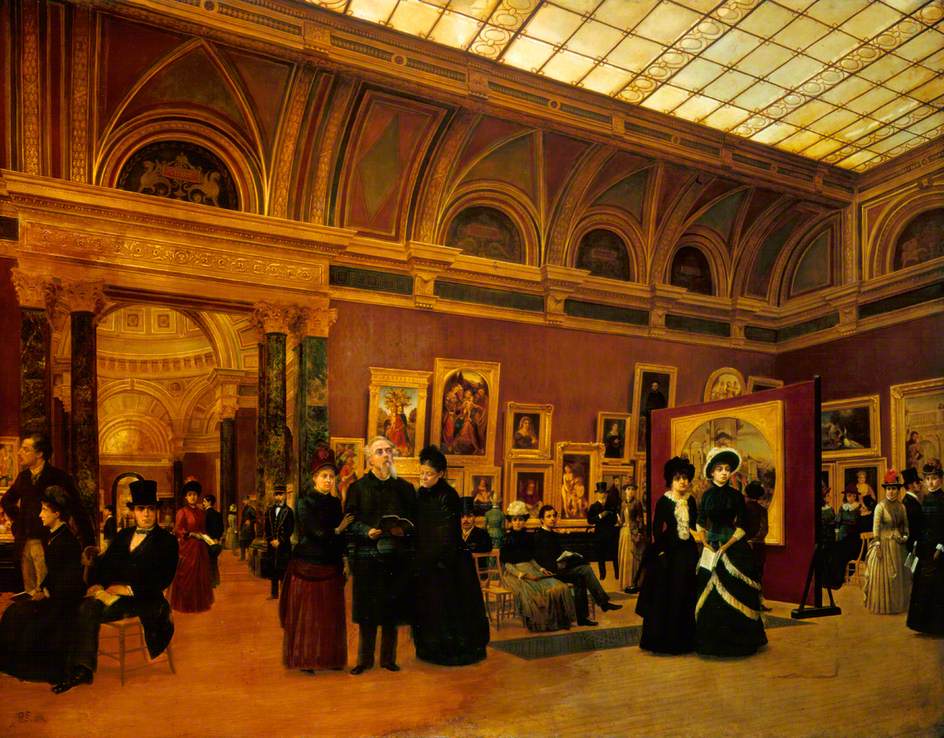 The National Gallery in 1886 by Giuseppe Gabrielli
Image taken from https://www.nationalgallery.org.uk